Our bear Pino helps with entertaining the children at the Garberhof family hotel.
Once upon a time...
… there was a large and very, very cuddly brown bear called Pino – Pino the Bear. He loved playing with children but, because he lived in a cave hidden in the spruce forest, he very rarely had the chance to meet nice children. That made him very sad.
One day he had the idea of building a wonderful land, just for children. Here they could paint, make things and even sing. What a great idea – the best ever!
And, at the Garberhof, we were so excited with this idea that we built a hotel around the two-storey Pino-Land. So now you can play from early to late and don't even have to drive home tired and stressed. How cool is that!?
And – but please don't tell anybody – so that your parents won't always keep moaning and we can all play in peace, we have also come up with a few things to keep them busy: we will send them off skiing or on a nice hiking tour. Or perhaps for a few hours in our spa. But shush!
Our dear friend Orso Pino, as he is called in Italian, visits us now and again, sometimes even to have a hot chocolate for breakfast. Then all sorts of games are played all day long, both indoors and outdoors.
In Pino-Land he checks to make sure everyone is playing and enjoying themselves. Pino loves having fun and playing practical jokes. Which is probably why the children all immediately take to him.
Our offers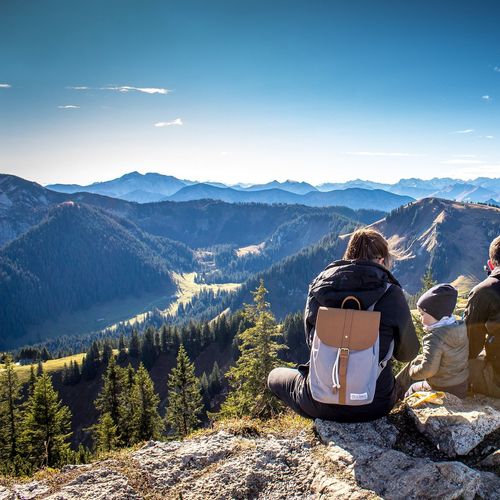 Family Time - 1 day for free
Perfect for your family holiday in the mountains. Enjoy 1 night for free.

4 nights from 1068,- € (for 2 adults and 1 child)
10.04.2021 - 03.07.2021
04.09.2021 - 30.10.2021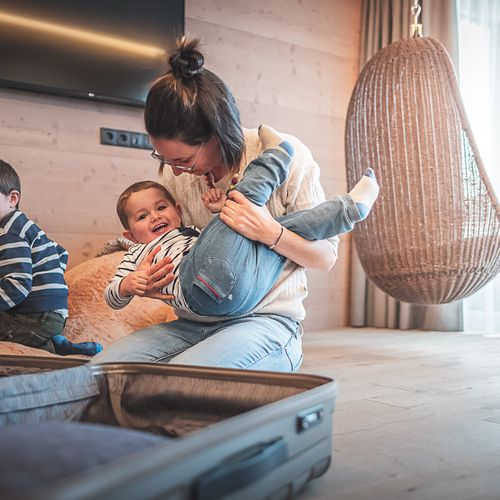 Mummy or daddy & me - Single weeks
Look forward to spending time together. With special price conditions.

From 212,- € night/suite (for 1 adults and childs)
04.09.2021 - 30.10.2021
21.05.2021 - 03.07.2021
Plan your South Tyrol vacation now!