Activity and adventures with the whole family in the Puster Valley – straight from the Garberhof.
Preferably all at once.
Mum wants to explore the mountainous landscapes of South Tyrol, Dad loves sports and would very much like to see the Kronplatz, the children have heard all about the countless adventures to be had in the Puster Valley. Everyone wants to get out into the great outdoors – but the most important thing is to be with the family.
It is very easy to be active with the family in Rasen-Antholz and beyond. You can start right from the hotel door at the Garberhof with hiking, biking, skiing or cross-country skiing. Whether in summer or winter, there are plenty of ways to explore the landscape, be active and have fun.
But where to begin?
Ready, steady, active!
Tobogganing and horse-drawn sleighs
The sleigh travels through the white winter landscape…
More
Ski & snowboard
Put your skis on and off you go!
More
Did you know?
The Kronplatz is our local mountain, a well-known ski area that has some 200 kilometres of slopes. At the summit, at an altitude of 2,275 metres, there are breathtaking views of a great many mountains!
Our offers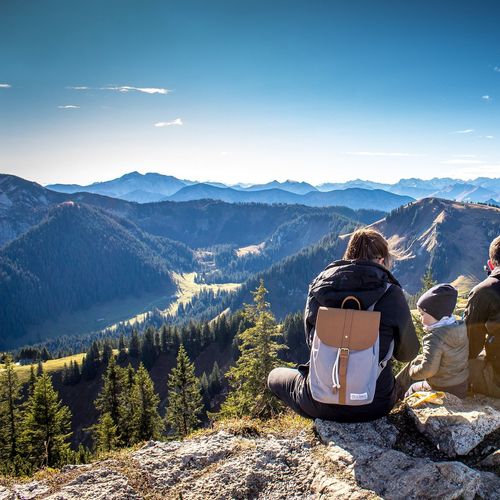 Family Time - 1 day for free
Perfect for your family holiday in the mountains. Enjoy 1 night for free.

4 nights from 1068,- € (for 2 adults and 1 child)
10.04.2021 - 03.07.2021
04.09.2021 - 30.10.2021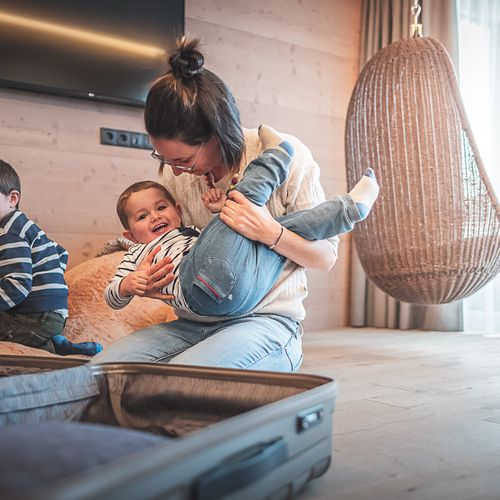 Mummy or daddy & me - Single weeks
Look forward to spending time together. With special price conditions.

From 212,- € night/suite (for 1 adults and childs)
04.09.2021 - 30.10.2021
21.05.2021 - 03.07.2021
Plan your South Tyrol vacation now!