All-inclusive holidays at the Garberhof children's hotel. South Tyrol here we come!
Come off it!
Children's entertainment, ski and hiking guides, bike rental… Should all of this be included in the booking?
Yes, it's true. Not a word of a lie. Word of honour! At the Garberhof family hotel, we want our guests to enjoy comfortable, uncomplicated holidays. That's why we offer a number of extras – just like that!
Our offers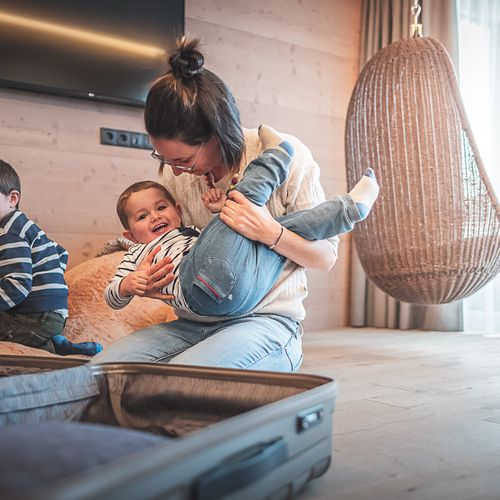 Mummy or daddy & me - Single weeks
Look forward to spending time together. With special price conditions.

From 212,- € night/suite (for 1 adults and childs)
21.05.2021 - 03.07.2021
04.09.2021 - 30.10.2021
Plan your South Tyrol vacation now!