How holidays should be: holiday offers for the whole family in and from Rasen-Antholz.
Did someone mention saving?
Enjoy wonderfully exciting family adventures. Inhale the pure natural air of South Tyrol. Take advantage of our all-inclusive offers and save money. Our package deals are ideal for bargain hunters.
And the money you save can go straight into the holiday piggybank for your next stay with us at the Garberhof!
Travel safety
Due to the current difficult situation, we have relaxed our cancellation conditions. Should a journey not be possible due to the corona virus (entry ban, renewed lockdown, corona infection), a free cancellation is possible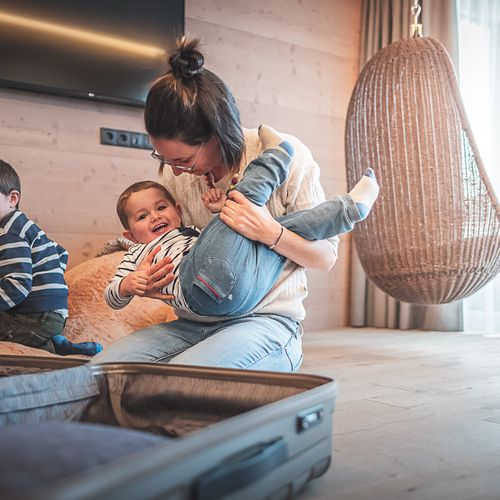 Mummy or daddy & me - Single weeks
Look forward to spending time together. With special price conditions.

From 212,- € night/suite (for 1 adults and childs)
21.05.2021 - 03.07.2021
04.09.2021 - 30.10.2021
Plan your South Tyrol vacation now!