Family holidays at the Garberhof ski hotel in Rasen-Antholz – perfect for winter sports fans.
Dad's got a red nose.
Morning is always the best time out on the slopes on the Kronplatz, no matter which one you choose. Wonderful snow and a wonderful landscape: Dad says you can even see the Zillertal Alps today. We decide together in the lift each morning which piste we will do first. Today it's the Seewiese run. We've almost arrived. Mum gets the sunscreen out for us. Dad in particular needs it on his red nose today. Yesterday he didn't put cream on. Now we can see the result.
Our local mountain, the Kronplatz, is a true winter paradise. As South Tyrol's Number 1 ski area, it is ideal for all levels of ability. It can be reached in less than 10 minutes with the free ski bus that stops right at the end of the hotel driveway! With 41 slopes of varying levels of difficulty, the Kronplatz is a ski area for all the family.
At the valley station there is the Dolomit Family Hotels' heated and lockable ski and ski boot depot, free for guests to use. It is also easy and convenient to buy your ski passes directly from the hotel. And, making the Kronplatz even more family-friendly, children under 8 years of age ski for free (when an adult ski pass is purchased).
The breathtaking view that the Kronplatz offers of the Dolomites, a UNESCO World Heritage Site, is best enjoyed with plenty of sunscreen on your nose.
Kron Ski School
The Kron Ski School offers a wide range of ski courses, from junior to adult, from the first-time-on-skis through to not-too-bad and even pretty-good-actually.
Our guests can join professional guides free of charge three times a week to visit the finest locations in the Dolomites, turning a day's skiing into a truly unforgettable experience! The famous Sella Ronda, for example. Are you up for it?
Did you see how high that was?
For jumps high into the clear blue sky there is the half pipe on the edge of the Belvedere slope, cut three metres deep into the snow.
The specially designated slopes and the various snow parks will all set the pulse of every snowboard fan racing: and, while the older ones enjoy boarding down the slopes, there are also lovingly designed kids parks for the little ones.
Our offers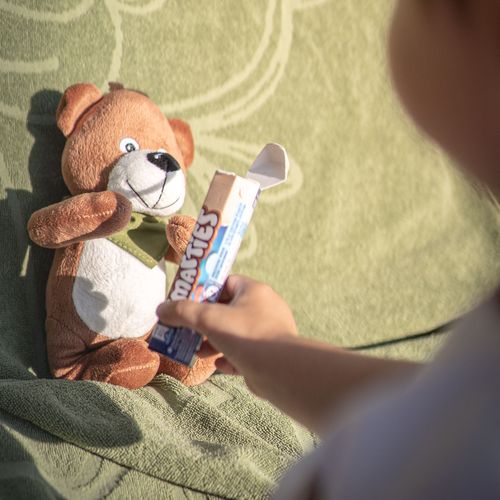 Pino the bear – Our thank you to you!
Loyalty and reliability are qualities that should be encouraged more in today's world. And that's why we would like to say a big THANK YOU to our REGULAR GUESTS!
18.06.2022 - 03.07.2022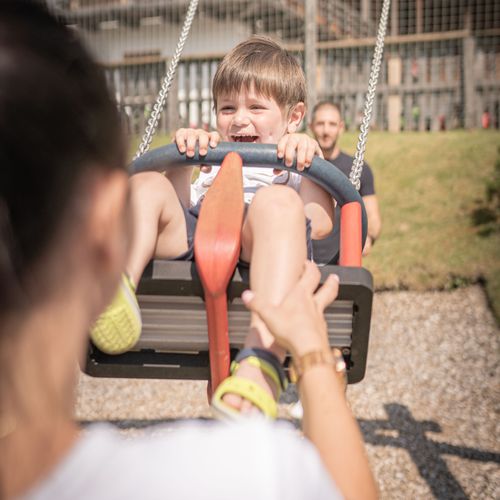 Pino's Happy Families
Family TIME with special weekly programme.
18.06.2022 - 02.07.2022
10.09.2022 - 29.10.2022
Plan your South Tyrol vacation now!